Rock of the month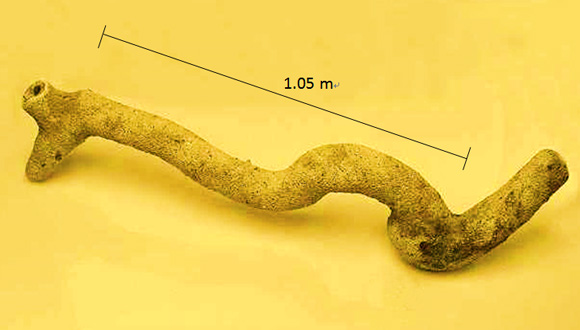 Pyrite (Iron pyrite) is a metallic mineral that is composed of iron and sulfur atoms (FeS2). Fool's Gold is another name used that was derived from the old mining days, when many novice gold prospectors mistook tiny pieces of the mineral for gold in their pans. Pyrite has a rate of H=5.5 and gold is H=2.5 on Moh's hardness scale. It exhibits metallic lustre and pale brassy yellow hue (Color) but it does not look as bright yellow as gold. If the mineral is ground into powder, the streak (Color of the powder) appears greenish-black but the powdered gold still maintains yellow.
Pyrite is usually found associated with other sulfides or oxides in quartz veins, sedimentary rock, and metamorphic rock, as well as in coal beds and as a replacement mineral in fossils.
Our Society - GSHK
The Geological Society of Hong Kong is a non-profit organisation that attempts to promote geological and earth science studies within Hong Kong and the adjacent region. We organise local and overseas fieldtrips, as well as lectures. The Society publishes a journal (The Hong Kong Geologist) and bulletins dealing with a variety of earth science subjects.



---
For any enquiry and suggestion, please mail to Webmaster.