Rock of the month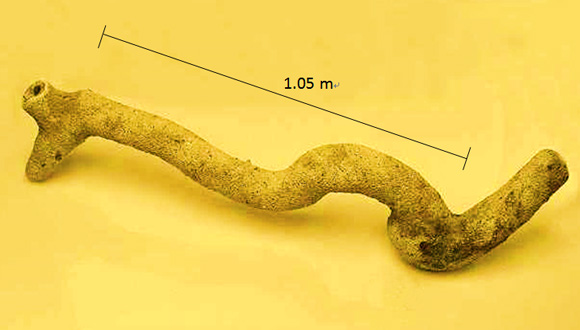 An uncommon piece of rock called Lithophysae (Figure 1) was discovered on the rock slope of somewhere in Sai Kung in New Territories. Lithiphysae is spherical to ellipsoidal in shape with radial or concentric cavity (Figure 2). It often occurs in siliceous or felsic volcanic rocks such as rhyolite, ignimbrite, rhyolitic lava, obsidian, perlite, tuff and pitchstone. The preliminary identification of the mineral in the lithophysae cavity discovered inSai Kung is either chalcedony or amorphous silica (Figure 3). If the cavity contains adequate space for mineral growing, it may have a chance to form quartz crystals as shown in Figure 4.


Our Society - GSHK
The Geological Society of Hong Kong is a non-profit organisation that attempts to promote geological and earth science studies within Hong Kong and the adjacent region. We organise local and overseas fieldtrips, as well as lectures. The Society publishes a journal (The Hong Kong Geologist) and bulletins dealing with a variety of earth science subjects.



---
For any enquiry and suggestion, please mail to Webmaster.